10 of the best naturally beautiful places in the world!
10 of the best naturally beautiful places in the world!
Adventurous travelers want more from their holidays than luxurious amenities such as comfortable beds and world-class wine and cuisine choices. Destinations featuring natural beauty are popular with travelers from all parts of the planet. Although natural beauty is a subjective concept, most people agree that the 10 places listed below are among the most stunning areas of Earth.
1. Alaska's Inside Passage
The waterways along Alaska's panhandle feature abundant wildlife viewing opportunities as well as some of the cleanest air and water in the world. Travelers generally book holidays to this region during the summer months.  
2. Crater Lake National Park
Crater Lake National Park is located in the Cascade Mountain Range of southern-central Oregon. The lake was created by a meteorite that struck the earth thousands of years ago. Crater Lake Park is open to the public from May through October, although there are times when heavy snowfall prevents visitors from entering.
3. Queenstown, New Zealand
Spectacular mountain scenery provides a backdrop for a variety of outdoor activities that cause adventurous travelers tobook flights to Queenstown. Fly fishing, jet boating, snowboarding, bungee jumping and ski diving are just a few of the outdoor pursuits those on holiday enjoy in this region.
4. Iceland
Deep, mystical fjords, abundant sea life, lava fields and glaciers are a few of the natural wonders that can be viewed by visitors to Iceland. The Gulf Stream influence keeps Icelandic temperatures mild despite its proximity to the Arctic Circle.
5. Nigeria
Many travelers aren't aware of the stunning natural beauty featured by the country of Nigeria. The southern part of the country enjoys a tropical rain forest climate that contains the planet's largest diversity of butterflies.
6. Peru
Peru is a large country in South America that contains breathtaking natural beaches, deserts, verdant river valleys, rugged highlands and tropical jungles. It is also the source of the Amazon River, which is the largest river on Earth.
7. Vietnam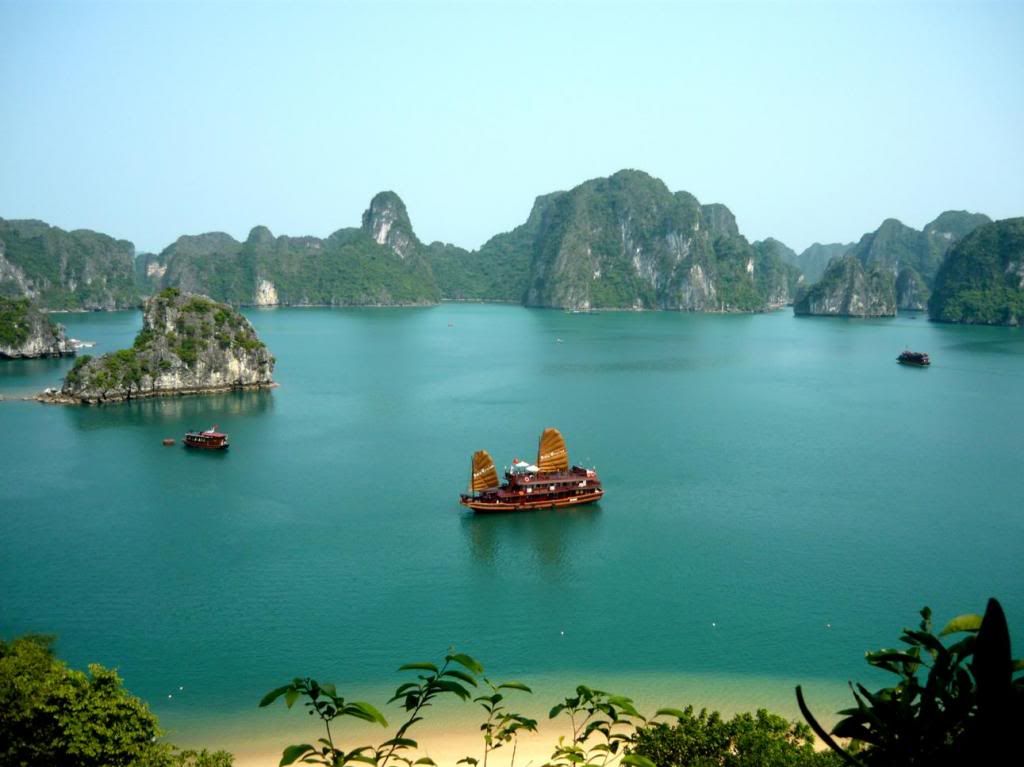 Vietnam's highlands, rainforests and beaches all portray tranquil natural beauty where travelers can witness exotic wildlife found nowhere else on the planet. Southeast Asian cuisine is among the most delicious in the world, the culture is enthralling and the citizens are gracious.
8. Great Barrier Reef, Australia
The world's largest coral reef provides a perfect backdrop for abundant marine life of all colors. A World Heritage Site, the Great Barrier Reef is paradise for snorkelers, scuba divers and underwater photographers.
9. Muir Woods National Monument
California's Muir Woods features breathtaking towering redwood trees and lush, verdant vegetation. The air in this forest is rich with oxygen, clean waterways, ancient horsetail ferns and bird and animal life.
10. Serengeti National Park
The Serengeti National Park in Africa is home to some of the most fascinating animal life on the planet. Large zebra populations exist here as well as wildebeests, elephants, lion, leopards and a variety of other wild animal species. The park covers thousands of miles of savannahs, plains, woodlands and waterways. Wildlife numbers have substantially increased due to significant efforts to curtail poaching.