Why Toyota is Different to Competitors
Why Toyota is Different to Competitors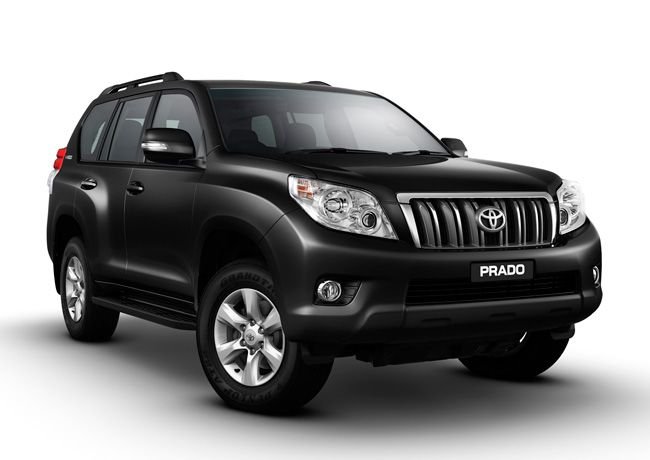 In the highly competitive car market, it takes a lot to stand out.  However, Toyota is a leading manufacturer which consistently tops sales, value for money and safety rankings around the world across their extensive range of vehicles.  Here is a closer look at why Toyota is different to competitors, and why so many individuals and businesses are choosing to buy their cars.
Over the years, Toyota has gathered a loyal client base who values the solid reputation of their vehicles.  This reputation has been built on the quality, reliability and durability of their product.  Due to having a name synonymous with cars that are built to last, Toyotas tend to have a high resale value, and do not suffer the same rapid depreciation of some competitors.  In addition to low ownership costs, this makes owning a Toyota a financial viable and sound decision.
It is not only the car you are investing in, but the legendary Toyota attention to detail and extensive safety features.  With most models being equipped with Antilock Brake System, Electronic Brake Force Distribution, Electronic Traction Control, Brake Assist, Electronic Vehicle Stability Control and strategically placed Airbags for maximum protection, Toyota has a great name for safety across their extensive range.
Another aspect that Toyota is renowned for is performance.  From the Prius to the brand new 86 and everything in between, Toyota have always aimed to produce the very best experience for the driver.  Whether you drive one of their rugged 4WD Land Cruisers, or carve through mountain roads with the sporty Altise, you will notice the way that Toyota have made all of their vehicles a pleasure to drive.  Imbued with a sense of purpose, performance, and fun, Toyota stands out from the crowd.
Design is yet another way in which Toyota distinguishes itself from competitors.  The exterior styling is always sleek and striking, from their sports cars to their vans and utilities, however it is the interior that truly impresses.  Toyota has focussed on clever interior design to increase space, maximise comfort, and provide the latest in technology features across their range.  The build quality is exceptional, and the fit and finish of the interior leaves no doubt as to why their cars maintain such a high resale value.
The sheer range of vehicles that Toyota has designed and produced means that there is truly something for everyone.  From the legendarily tough Hilux, to the environmentally conscious Prius or the family favourite Camry, Toyota have spent years perfecting their range to meet every need.  If you need a people mover, consider the spacious Hiace van, while small car enthusiasts simply must try the best-selling Corolla.  The Toyota 86 is an exceptional offering for sports car fans, and the new FJ Cruiser takes the versatility of a 4WD wagon to all new levels.
There is no doubt that Toyota has earned its reputation for being one of the leading car manufacturers in today's market.  Their name for quality, safety and performance across their diverse range of vehicles ensures that they stand apart from their competition. Why not experience the difference for yourself, and see why so many people choose Toyota over their competitors.
Written by Kobe Brooke
Kobe is a motor enthusiast who also works for Toyota Perth in Australia. He also organizes regular driver meet-up in his local area.