Sneak a look into The Big Hole
Sneak a look into The Big Hole
The Big Hole situated in the city of Kimberly in South Africa is claimed to be the largest hole excavated manually. It is an old diamond mine dugged by hands in 1871 and closed in 1914. Many people died in mining accidents due to insufficient work safety plus the unsanitary conditions, scarcity in food and water and intense summer heat.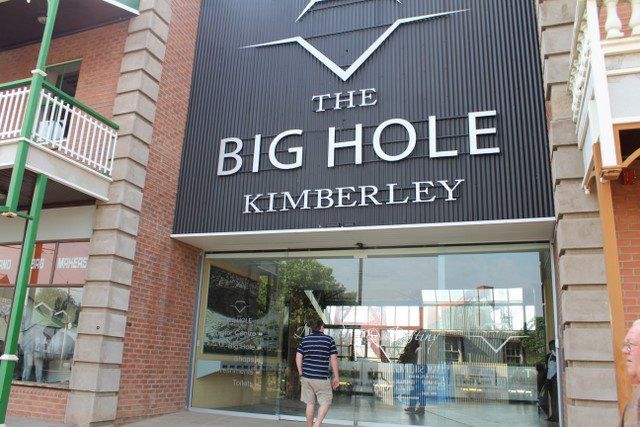 At present the new facility is highly structured attracting more visitors in its elaborated theme "Diamonds and Destiny", the big holllow still visible, a massive crater about 214 meters deep with a perimeter of more or less 1.5 kilometers filled with water. The property belongs to the De Beers family.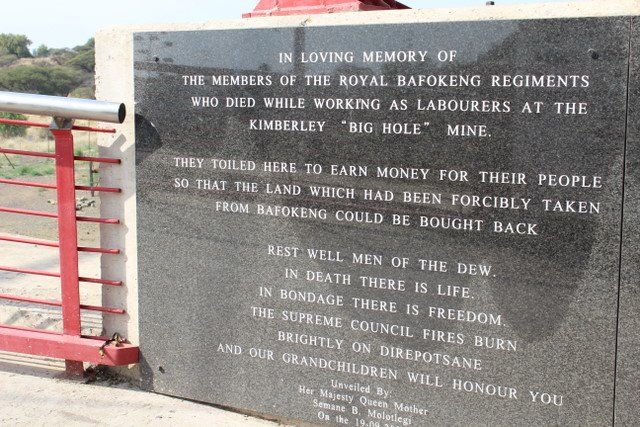 What to do and see in the Big Hole Kimberly.
The Visitor Centre tells the multi-faceted history of diamonds, having the Diamond Hall as one of its major attractions. Visitors can watch the 20 minute movie before joining a site tour conducted by a site guide in an hourly basis. The tour includes a narrative account of the people that sought after the diamond digging, showing the tools they used and the wealth these miners generated. No need to worry if you have your elder family members with you because the center is wheelchair-friendly.
View the big hole, enjoy an underground experience and know more about the place through the information area.
Visit the diamond vault.
Shop in their jewelry stores, buy souvenirs in gift shops. Try their famous dried fruit store and water shop.
Kids can enjoy the Diamond Dig & Skittle Alley
Dine in fine restaurants.
The place is rich in historical background so bear in mind about stopping by the Big Hole, the next time you travel South Africa.
Photo credits:  Photos are exclusively owned by my good friend Melanie.