Wan Chai Boutique Hotels: Are they worth staying in?
Wan Chai Boutique Hotels: Are they worth staying in?
Today's travelers no longer seek just a hotel to stay in for the night. More and more vacationers are already looking for the ideal accommodation that can provide them comfort, convenience and a personalized service. Fortunately, all of these can be experienced firsthand in a boutique hotel Hong Kong. Several of these stylish hotels can actually be found just in the area of Wan Chai.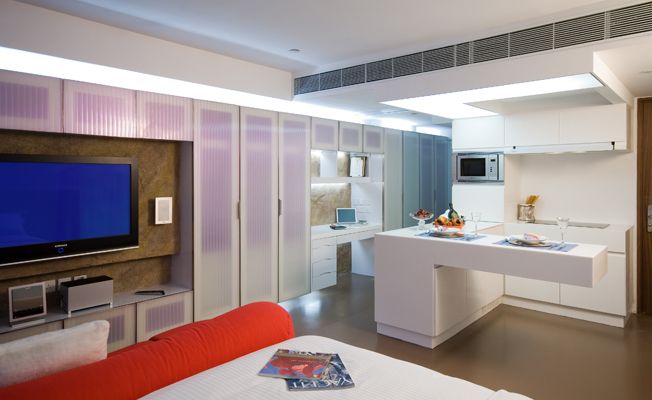 Why book in a boutique hotel?
Boutique lodgings are usually booked for a multitude of reasons. Some people who would want to stay in one would typically look for a hotel that can give them that 'wow' factor. Something that can genuinely surprise them in more ways than one. But aside from that, hotels that are of boutique level are also booked for their exclusivity. Such an establishment is usually small to medium in stature (has no more than 25-150 spacious rooms). Therefore, allowing only a limited number of guests to check in. But being a small entity also has its advantages, as guests are given that VIP treatment all the way. The hotel's staff and management will always make sure that their clients are prioritized and given utmost attention (fulfilling every individual's specific needs, guests are acknowledged by their names and given special treats) something that isn't easily done in a large-scale hotel. 
How to distinguish a Boutique hotel from a traditional hotel?
A boutique accommodation would usually show some distinction when it comes to their architecture and design. Most styles exude hospitality and intimacy — two things that actually help attract clients. Apart from that, most guestrooms are also presented with different themes.
Location is also greatly considered when booking a boutique inn in Hong Kong. Most travelers who opt to stay in Wan Chai look for hotels that are trendy, hip and contemporary. Just take for example, V WAN CHAI HOTEL. It's an exclusive hotel that displays a 'distinct modern sensibility', whilst 'combining raw materials with luxury'.
What to expect from a Wan Chai boutique hotel
The V Wanchai Hotel has limited numbers of guest rooms, so you can look forward to staying in a room that has been generously styled and well thought out of (from conception to execution). The comforts of home can definitely be experienced here, as each room is provided with a dining area, a fully equipped kitchen (comes with complimentary tea and coffee making facilities), a cozy bedroom, and a pleasantly inviting en suite bathroom (has a separate bath and walk-in shower).
V WAN CHAI also makes sure that their guests are welcomed and pampered all throughout their stay. That's why they provide plenty of exclusive treats for their clientele. Some of the amenities that their guests get to receive and use include a welcome hamper upon arrival, a complimentary Wi-Fi and Broadband connection in the room, and free local calls. Guests can also use the entertainment facility that's already furnished in the room. These would usually include a 42" Plasma TV with cable and NOW channels, a DVD/CD player, a high quality audio system and more.
You can also rely on the services that their boutique inn offers. V Wan Chai (one of the hotels that is near the Hong Kong Convention and Exhibition Center) for example, provides their guests with a 24-hour concierge. The hotel also offers a 24-hour security watch, an airport limousine pick-up, daily housekeeping and more.
The author enjoys travelling and writing about her travel adventures.