Discover Petra, the city built on rocks
Discover Petra, the city built on rocks
If you have seen the movies – Indiana Jones and the Last Crusade, Sinbad and the Eye of the Tiger, Mortal Kombat: Annihilation, Arabian Nights, Transformers: Revenge of the Fallen and Passion in the Desert, then you may already have seen the unbelievable and amazing scenery of Petra as the site itself was featured in these films.
 If you are a gamer then you might have yourself transported to Petra through video games such as Lego Indiana Jones, Sonic Unleashed, Civilization V and 2001 Spy Hunter.
In Biblical reference, it is the place where Moses struck a rock with his staff and water came forth gushing and it is also the spot where Moses' brother, Aaron is buried.
Famous for its rock-cut architecture and water conduit system, Petra is a pre-historic city, a symbol  in Jordan, the capital city of the Nabataeans established around 312 BC. The city is enclosed in towering and magnificent rocks in brown, red and yellow color.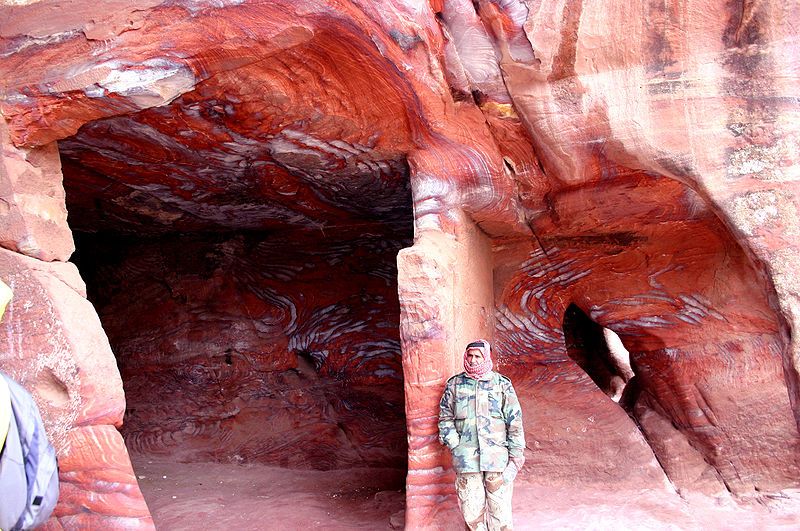 The archaeological city that is one of the most-visited tourist attraction lies on the slope of Mount Hor known today as Mount Aaron, has been declared a UNESCO World Heritage Site in 1985 as it has been described  as "one of the most precious cultural properties of man's cultural heritage". It has been chosen by the Smithsonian Magazine as one of the "28 Places to See Before You Die."
Nowadays, it has been a favorite camp site among people who want to unravel and explore the mystery of the history of the rock of ages.
Photo credits:  en.wikipedia.org