Backpackers Cheat Sheet: 4 Surefire Ways to Safeguard Your Travel Essentials
Backpackers Cheat Sheet: 4 Surefire Ways to Safeguard Your Travel Essentials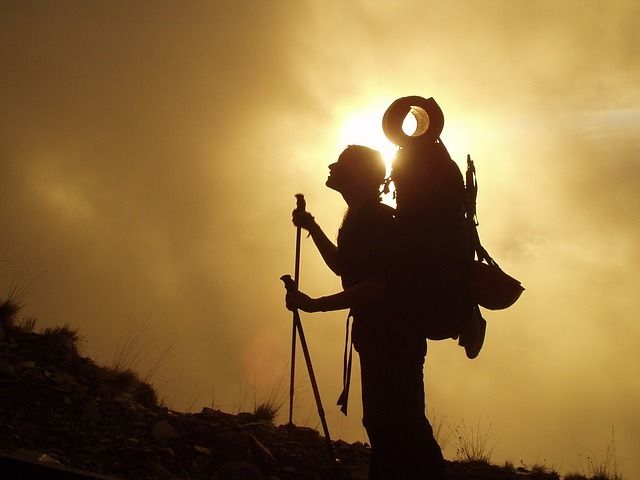 Generally speaking, backpackers are frugal creatures and it is completely understandable. The moment you hit the road, your finances go on a continuous dwindle. Each day it drops lower beyond your minimum balance, and each day you're wishing to get an eastwest bank personal loan to hopefully extend your days on the road because really, your bank balance will also affect the time you can spend exploring the wonders of the world.
Money and budgeting is a foremost consideration when you want to travel, thus budget should start way before your step out the door into the unknown. Preparing your stuff properly will save you more cents in your adventure and give you greater peace of mind.
Waterproofing Your Pack
Most backpackers are idealistic about the weather on their upcoming trip and rely solely on the rain cover for protection. But what if your pack falls on the river or sea as you disembark from a boat? There are many cheap options for securing your stuff inside your pack. Line the inside of your backpack with a large , sturdy, plastic sack such as a well-washed fertilizer sack or rubble sack. Simply roll down when full and fold the remainder over then tuck tightly in the inside of your pack. With this kind of waterproofing you can calmly haul your pack on the rooftop of a jeepney bound for Sagada on a monsoon season!
Securing Your Backpack
Fortunately, there are pack security and secure packs especially suited for backpackers and travellers now. But they are not really that cheap! If you're on a budget you can easily improvise using any 3mm diameter chicken wire from any hardware store to insert inside your pack to make it theft proof. You can also do a DIY cable to padlock and wrap around your pack and to attach your pack to a permanent fixture using materials from the hardware. These options may not be the most attractive means of securing your pack but it serves as a deterrent, and it also look a little less striking for thieves.
Protect Your Valuables
These days, many people travel with some or a lot of gadgets and valuables such as digital cameras, ipods, smartphone and a wallet full of the best credit cards in the Philippines. If you want to prolong their lives and protect them, be sure to have a small airtight container where you can keep them – like Tupperware! These plastic containers come in different sizes and shapes and they are your best bet in protecting sensitive electronics or small breakables and in keeping bits and pieces of your toiletries. After days, weeks or months of traveling, you will inevitable accumulate "things" and your will be thankful to have an extra Tupperware in your rucksack.
Ziplock your Documents
When travelling, you carry with your some essential documentation such as passports, ID's, letter of invitations for visa purposes and others which you must always keep safe and protected. Keeping these documents including a few dollars is perfect for emergencies. Ziplocks or similar bags provide excellent protection against sudden downpours, accidental submersion or penetrating sweat.