Going On a Skiing Holiday? How To Get Prepared
Going On a Skiing Holiday? How To Get Prepared
If you are a skiing newbie, and have never hit the slopes before, you are in the right place. Skiing is one of the most fun and enjoyable sports in the world and is the ideal winter vacation for any adventure loving traveler.
That being said, while planning a skiing trip is the perfect vacation, if you have never been skiing before, it requires preparation. Very few people can hop onto skis or a snowboard for the first time and be a natural, without doing any training.
Many people forget that skiing is a sport, and to master any sport you have to take the time to learn and practice. No matter how much you want to be an advanced skier straight away, that's not possible. To become an advanced skier, taking lessons and doing lots of practice is crucial.
If you want to have an amazing skiing trip, it is crucial that you take the time to prepare properly. To help you do that, I have put together a simple guide to how you can prepare for your upcoming trip to the slopes.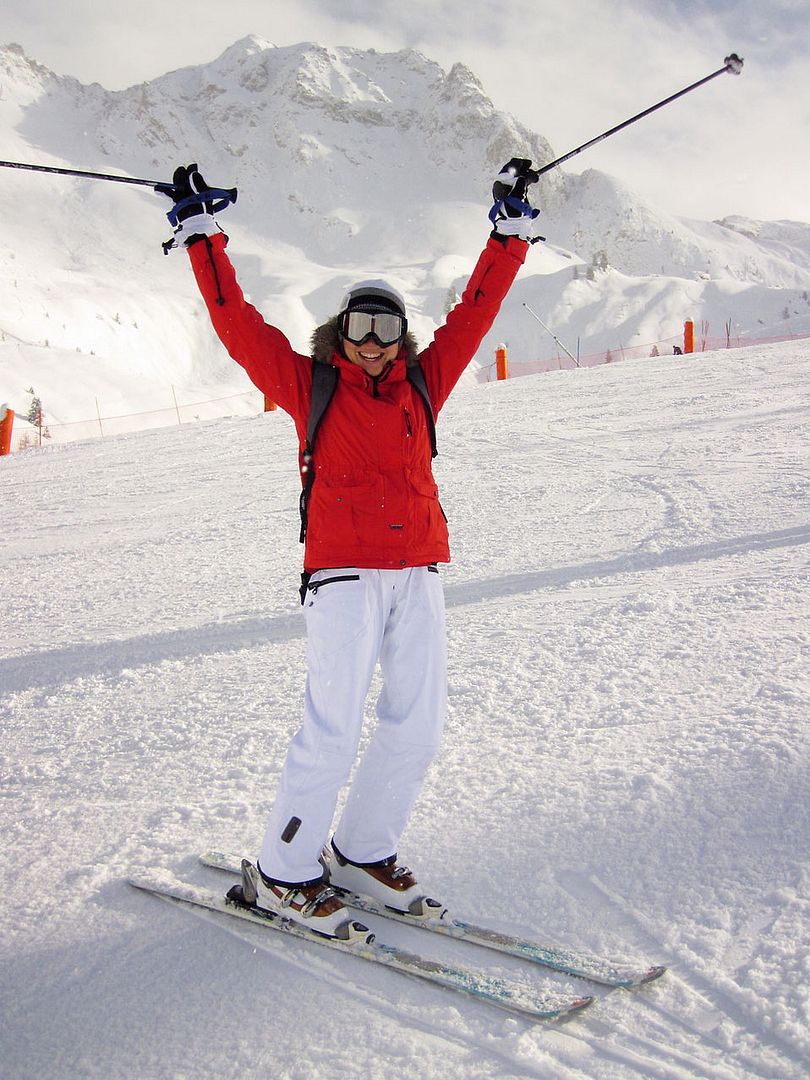 For everything that you need to know, about hitting the slopes for the first time, keep reading, below:
Choose your resort carefully
When it comes to choosing your skiing resort, take the time to choose carefully. Each skiing resort has slopes of different levels, and so, it's important that you choose a resort with lots of beginner slopes.
If you make the mistake of booking a resort with more advanced slopes than beginner ones, this could affect how much you enjoy your trip. So make sure that before choosing your resort, that you do research on it and what types of slopes it offers.
Don't go during peak season
Trust me on this, as a new skier, you don't want to go during peak season. During peak season, the ski resorts become packed out with people, making navigating the slopes much more difficult.
As someone who is new to skiing, you should aim to book your break for a time when the resort is as quiet as possible. Avoid booking your trip for December, January or March, as these are when school is out, and the resorts will be packed with families.
Opt for the perfect accommodation
When it comes to choosing your ski resort accommodation, it's crucial that you choose carefully. If you are going on your trip solo or with just one other person, booking a room in one of the resort's hotels is ideal.
However, if you are going as part of a group or with your family, booking a lodge is a much better option. You can choose a lodge that has maid service and catering or to save money you can opt for a lodge that is self-catered. Whatever you choose will depend on your personal preferences and the preferences of your travel buddies.
Get fit
If you aren't already in good physical shape, it's important that you get in shape before your trip. Skiing is hard work, and to be able to enjoy it, you need to be in good shape. If you are unfit or out of shape, you will find skiing to be a struggle.
There are plenty of options when it comes to getting in shape, what you choose to do depends on you. Just make sure that you do both cardiovascular exercise and strength training. For instance, you could combine swimming or running with lifting weights, for good results.
Go to your local skiing center
As you have never skied before, it's a good idea that before you go you take a trip to your local skiing center. Ideally, you don't want to go to a dry ski slope, but to a slope with real snow. This is because skiing on the dry slopes is very different to skiing on real snow, and if you want to get a feel for it, you need real snow.
While you are at your local ski center, you could always opt to have a few basic skiing lessons. That way, by the time you go on your trip, you should be able to stand up on your skis and make it down a couple of the smaller slopes.
Book lessons in advance
As well as having a couple of lessons at your local skiing center, it's also a good idea to book some lessons for once you arrive at your resort. You might already know the basics, but to improve and perfect your skiing, you may need a little extra help.
Most skiing resorts have various skiing instructors you can choose from. For instance, if you choose to go skiing in Canada, you could take lessons from an Alltracks ski instructor. You can find out more about the lessons and prices by visiting http://alltracksacademy.com/.
Don't forget your clothes and equipment
As someone who is new to skiing, it doesn't make sense to buy all your clothing and equipment. It's best to hire and borrow what you need to start off with, and then, as you get more into skiing, you can invest in all the bits and pieces that you need.
When it comes to getting all the clothes that you need, ask friends and relatives if they have anything that you could borrow. Or, failing that, perhaps you could hire your clothes from a specialist skiing store?
When it comes to your skiing equipment, the best option is to hire it from your ski resort. Just make sure to book what you want in advance, so that you get everything that you need. If you leave hiring your equipment until you arrive, you could be left with very basic equipment. Plus, you will have to stand in a queue for hours to get it, that's why hiring in advance is always best.
Going skiing is a lot of fun, it gives you the chance to let loose, try new things and have an amazing time. Just make sure that you do lots of preparation in advance, so that you get as much out of your skiing trip as possible.