The Ultimate Guide to Vacations in Sunny Florida
The Ultimate Guide to Vacations in Sunny Florida
There's something rather special about the Sunshine State. No wonder it's one of the most popular tourist destinations in the entire world. From visiting the numerous theme parks to sunning yourself in Miami, there's a little bit of everything for everyone here. If you want to visit Florida but don't know where to start then you're in luck. We've put together the ultimate guide to vacations in this beautiful state.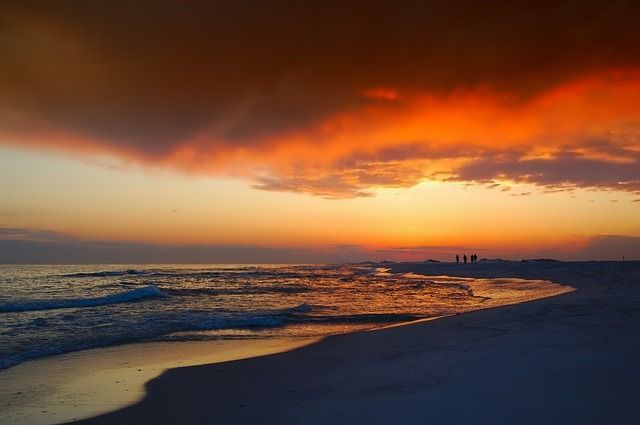 Where to Visit
There are plenty of different areas of Florida that are well worth a visit. Let's take a look at some of the most popular:
Orlando – Home of the best theme parks in the world! Orlando is an extremely popular tourist destination in Florida. It's perfect for families, young couples, and singles alike. It can be quite expensive during peak season, but is worth every penny. Especially if you get a chance to visit Disney World!
Miami – Not quite as family orientated as Orlando. However, this is still somewhere you wouldn't mind taking the kids. Miami has a beautiful Latin feel about it, with some of the best nightlife on the planet. The beaches are also second to none.
Key West – If mainland Florida is too hectic, take a trip to Key West instead. You'll feel as though you're on your own private island. Somewhere in the Caribbean. This is definitely the height of luxury.
Places to Stay
Once you've chosen where you want to visit in Florida, you'll need to find some accommodation. Luckily, you'll be spoilt for choice in the Sunshine State. Most people opt for the regular hotels, that can be found on practically every street corner. Particularly in places as popular as Orlando. These can be extremely expensive during peak season, however. An interesting alternative would be furnished apartment rentals. These tend to cost less than a standard hotel and have plenty more to offer. Especially if there's a few of you travelling. Lastly, you have the resorts. Many of the theme parks will have their own on-site resorts. These are probably the most expensive of all. But you will be closer to the action.
When to Go
We've mentioned peak season a lot, but when exactly is that? And when is the best time to visit Florida on a budget? Summer, from July to August, is when you'll see the hottest weather. Temperatures can climb extremely quickly in Florida. Well, they don't call it the Sunshine State for nothing. This does mean it's the most expensive time to visit, however. If you don't mind the weather being slightly cooler, then book your vacation for September/October time. Many children are back at school, so this brings the prices down. It can be difficult if you're planning on taking your own kids, however! You'll still get nice warm weather in October, but with the added benefit of smaller crowds.
And there we have it! Your ultimate guide to vacations in Florida. Which part of the state will you be visiting? And when are you going? Perhaps you're a regular to the 'Sunshine State'. We'd love to hear your own Florida vacation stories!