The best places to visit in Iceland
The best places to visit in Iceland
Iceland is a place known for its astonishing beauty and abundance of natural wonders and it's no wonder this stunning country is such a popular tourist destination; after all, this is the home of the Golden circle, Skogafoss Waterfall, the world famous Northern Lights. The winter wonderland atmosphere lends itself incredibly well to a luxury holiday abroad, but what are the most beautiful places to visit? It's impossible to decide what counts as the single most beautiful location, but let's look at some of the most stunning tourist locations that this incredible country has to offer.
Gullfoss Waterfalls
This iconic waterfall is one of the most popular visiting places in Iceland. Fed by Iceland's second largest glacier, the astonishing double waterfall offers not only an unprecedented view of nature's beauty, but the place is also rich in Icelandic history. This is an absolute must-see for anyone visiting Iceland.
The Blue Lagoon
No, we're not talking about the terrible movie of the same name, rather the geothermal spa in Grindavik in Southwest Iceland. Though this is not a country well known for its heat, these natural hot springs are a hugely luxurious way to relax, unwind and stay warm in the cold, Icelandic air. It's also one of the great wonders of the world, so it's definitely worth seeing.
Thigvellir National Park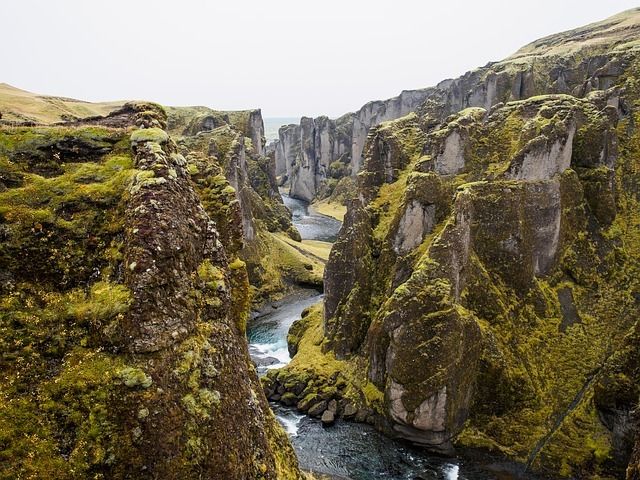 Thigvellir National Park is home to Gullfoss waterfalls, along with plenty of natural geysers and other incredible sights. Known for its unique geology, the area is protected and well-looked after. A place of wild wonders and awe-inspiring landscapes, visitors can even see a canyon formed between two tectonic plates.
Reykjavik City Centre
Reykjavik is a fascinating city and ideal for those looking for a bit of cosmopolitan glamour on their holiday. The city is very active, and there are always plenty of opportunities to experience new things while there. The city centre has gone on to become a huge cultural hub, with plenty of festivals, museums and galleries to explore.
Lake Myvatn
This stunning lake is home to plenty of wildfowl and offers incredible natural beauty. Explore the lake itself, the fourth largest in the country, and the surrounding area, discovering volcanic craters, mud pools and geothermal caves.
For more information in planning your luxurious Iceland getaway, visit Wexas Limited. As can be seen, Iceland has more than its fair share of natural wonders, none of which are easily forgotten as well as providing luxury and inspiration to all that visit it.
Photo source: Pixabay.com