Idyllic Getaway: Things to Do in Provence, France
Idyllic Getaway: Things to Do in Provence, France
Famous for its scenic landscapes, local flavors, and mild weather that is perfect for a beach holiday, the southeastern French region of Provence has been drawing vacationers who wish to have a luxurious getaway well away from the bustling modern France. A holiday in Provence will be a time well-spent if you will plan your stay carefully and experience its multi-faceted delights. Start by booking a luxury boutique hotel or a villa to give you that regal ambiance that only Provence can give, then consider your options and activities to ensure that your getaway is the best vacation you'll ever have.
Discover Provence Natural Wonders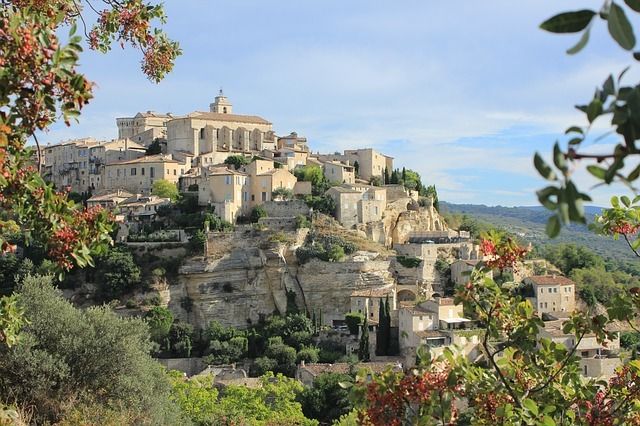 A visit to Provence will not be complete if you miss out on the quintessential villages of the region. Explore astonishing landscapes, magnificent gorges such as the Verdon Gorge and bask in the rich flora of the fields of lavender and poppies. You will find market villages that will encourage you to explore and give you interesting walking opportunities.
Join A Wine Tasting Tour
Provence is also well known for the medieval village where the Papal Home in Avignon is built – the Châteauneuf-du-Pape. The Chateau looks out on rolling hillsides and vineyards. You may find walks, cycle rides and restaurant recommendations for the best wine tasting experience. If you find yourself in this area in August, you may also watch medieval knights, horse contests, parades and also taste delightful courses in different stalls.
Experience the French Wild West
Camargue is a French cowboy country located at the mouth of the Rhone River. This place is perfect for nature lovers who want to see and experience something different. Here you can ride white horses or watch an exotic blend of birds including the pink flamingo.
Explore History and Culture
The Roman City of Nimes is home to some impressive remains of the Roman Empire. The "Les Arenes" is a version of the Coliseum but this wonderfully preserved arena still holds bull fighting and Roman games every weekend on the month of May.
You may also opt for visit at Cistercian Abbaye de Senanque which is an 11th century iconic image of Provence. It has a strong Romanesque structure and is surrounded with deep lavender fields.
The City of Love or Paris has always been a dream destination for many travellers. Visiting and seeing the Eiffel Tower in all its glory must be on everyone's bucket list. But there is more to France than just Paris, head a little south and you'll be amazed by the sweeping luxury of the French southern region, Provence – Côte d'Azur.