Covent Garden: The Perfect Holiday Celebration Spot in London
Covent Garden: The Perfect Holiday Celebration Spot in London
Covent Garden has become a favourite spot for families or couples who wish to experience a perfect holiday in London.  From November to January, Covent Garden is lit up with colorful lights and an amazing array of Christmas decorations. Special events, shows, Christmas carols, sales and food bazaar make this district a celebration spot that will surely beat those blues away.
The best way to start planning for a wonderful London break in Covent Garden is to find a lovely hotel in the vicinity. There are beautiful hotels with great emphasis on British traditions which are perfect for couples and families such as the Rosewood Hotel in London. Surprise your loved ones with a luxurious stay in a restored Edwardian Mansion and enter via a carriageway and courtyard when you stay in Rosewood Hotel. Such experience will surely complete your British getaway in the most exciting way!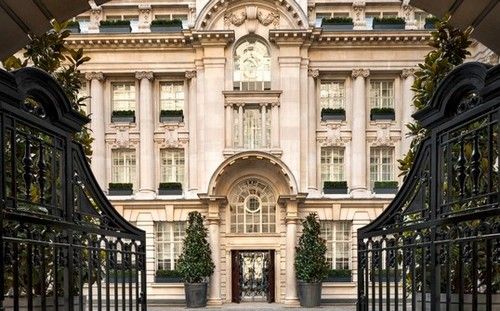 Within Covent Garden, you can explore smaller areas which remind you so much of the British history and culture. Here you can explore the traffic-free Covent Garden Market Piazza and Floral Street which is known world-wide for freshest fruits, colorful blooms, al fresco dining and some live entertainment. You may also find the Royal Opera House along Bow Street. It houses the Royal Ballet, the Royal Opera and Orchestra.

Other interesting places to visit within the district are the Theater Royal which is London's oldest theater and the London Transport Museum. The museum houses more or less 80 road and rail vehicles that represent different public transport around the city. Covent Garden is also best known as a shopping haven. Premium brands have opened up shops in the area and you can find them at the Opera Quarter, Seven Dials and the St Martin's Courtyard. Quirky and craft stalls as well as emerging designer boutiques can also be found at the heart of the Covent Garden market.
Foodies will also love hanging out at Covent Garden for its diverse range of restaurant and bars. You can find delicious French food, Indian meals and spicy Mexican Street Food around the area.  Whatever budget you have for food, you can find something worth munching on – from affordable pre-theater pizza to elegant meals from Michelin-starred restaurants. You may also want to try out the Rules, London's oldest restaurant to date.
When planning a quick holiday escape, keep in mind that everything peaks up during Christmas Day and New Year's Eve. You might want to consider booking your stay somewhere in between these two occasions to avoid the hustle and bustle. It may also be the best time for you to rest and relax after all the busy-ness of the holiday.