If you are planning a trip to this island nation in the Pacific Ocean there are many places that you might have already decided to visit but wherever you go, I would seriously consider including the 5 attractions listed below in your holiday itinerary. To make it easy to travel from one to another at your own pace it is worth thinking about taking advantage of one of the cheap RV rentals available in New Zealand. As long as you have a full driving licence and a few years' experience on the roads in your home country, you should have no trouble finding a competitive deal from a local hire company.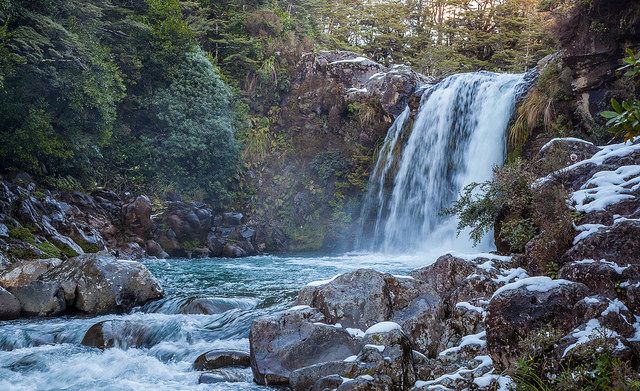 1. Tongariro National Park  – Home to three active volcanoes as well as several beautiful lakes and popular ski resorts, this is one place that you should definitely make time to visit when holidaying in New Zealand. If you are feeling energetic and have all day to spend in the park, you can tackle the 19km walk that takes in all the essential sights. Being situated in the middle of the North Island, Tongariro National Park is an excellent place to stop for a day or two when driving from Auckland to Wellington.
2. If you are starting your trip from Auckland, you might like to head North before you make your way down to Wellington, and visit the Bay of Islands where many beautiful beaches can be found. However, if you are an enthusiastic angler or eager to see dolphins and whales in their natural habitat, sunbathing will probably be the last thing on your mind. The Bay of Islands is one of the most popular spots around the world for big game fishing and is renowned for its abundant marine wildlife. If you would like to get up close and personal with this wildlife, you can charter a yacht whilst in the area.